The extended period of winter storms and Arctic cold during the mid-late winter of 2015 has resulted some unusual scenes around Cape Cod Bay as winter slowly recedes from the New England coast.
Large ice blocks in Wellfleet and Truro (above) have attracted national media attention.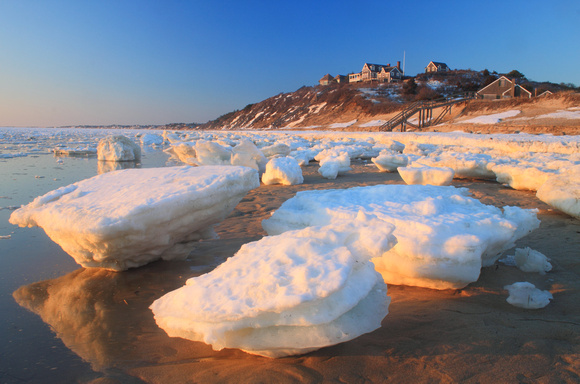 The ice formations, seen here at Great Hollow Beach in Truro, were constantly changed by tides.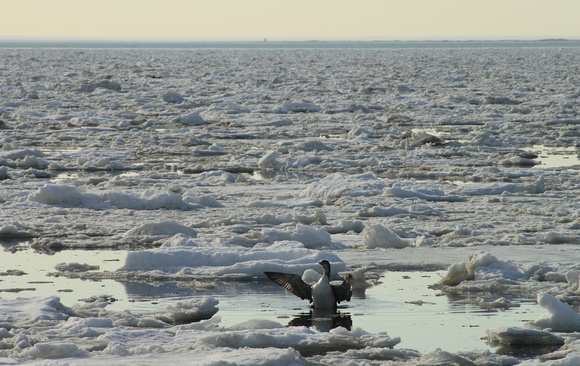 An overwintering common loon navigates the ice field off a Truro beach.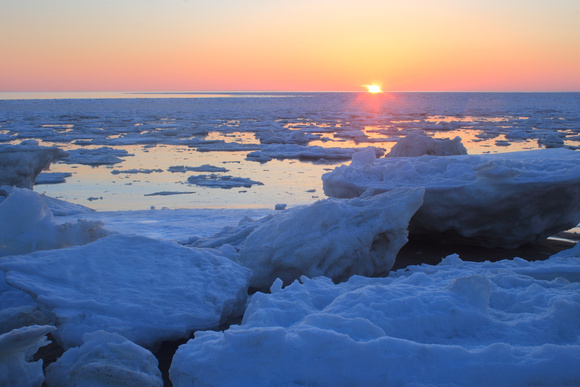 Sunset from Great Hollow Beach in Truro as the ice shifted north along the bay.
Overview from Truro looking towards Provincetown on March 11.