Over the next few weeks I'll post periodic updates from travels around New England (and possibly a diversion to the Adirondacks). These will be informal, and for more detailed reports feel free to visit photographer friends Jeff Folger's foliage page http://jeff-foliage.com and Jim Salge's blog for Yankee Magazine http://blogs.yankeemagazine.com/new-england-foliage/.
So far, signs point to an earlier autumn than in recent years, especially 2011. Early color has been steadily progressing in the hills of central Massachusetts and southern New Hampshire's Monadnock region. While most areas of New England are still a bit early for a trip with overall dynamic color, those planning road trips to 'seek the peak' should anticipate going sooner rather than later as October progresses.
One interesting exception has been the red, or 'swamp' maples in wetlands. These often turn quite early, sometimes in August, but have been fairly slow so far in 2012. However, a number of wetlands have colored up nicely in recent days. I've seen some very colorful swamps or watersides near the Quabbin Reservoir in north-central Massachusetts, and the Wapack Mountains, Mount Monadnock, and Gap Mountain in southern New Hampshire. If you were to concentrate on these wetlands, I'd say the upcoming few days would be worth a road trip. This image was taken on Monday, Sept. 24.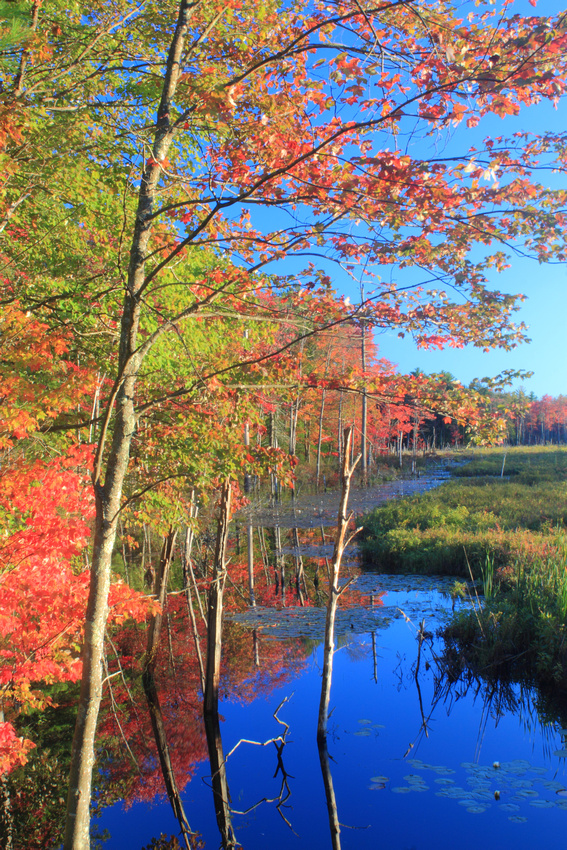 While foliage may not be peak in most areas yet, you can enhance images with even a trace of color by photographing in prime conditions, which include early or late day light and fog (and sometimes both). These may entail an early start or late evening, but it's well worth it when things come together. This image was taken on the Millers River in central Massachusetts - though it's still early in the region, the single maple above the bridge shows the changing seasons and the onset of foliage.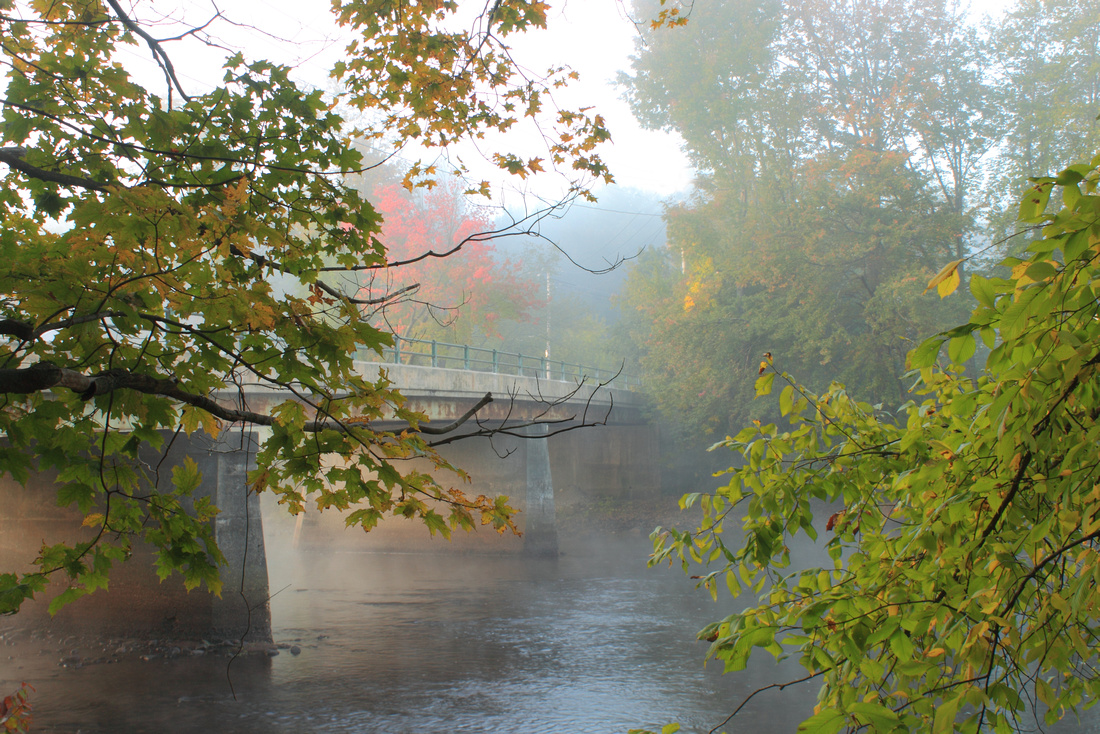 Good luck and happy searching!